24marAll Day27PostponedFeaturedKairos 89 Retreat WeekendUnion Correctional Institution
25636 FL-16
Raiford, FL 32083Kairos Weekend Postponed until Fall 2022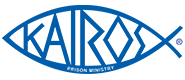 Event Details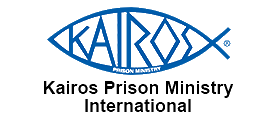 Kairos Inside is a prison ministry with a mission to develop a Christian community inside of a prison.  It all begins with this 3 ½ day retreat.  This weekend retreat shares the love of Christ with the participating inmates and equips them to continue to disciple one another after the weekend by praying for each other. Kairos maintains an ongoing presence within the prison. Weekend retreats are twice a year and volunteers may also choose to have a continuing presence by participating in monthly reunion with inmates. The Kairos Inside team, which ministers at Union Correctional Institution meets here in Jacksonville, FL in preparation for ministry weekends. The Kairos Inside program brings positive and negative leaders together, in both male and female institutions, for a 3 ½ day weekend led by same gender Kairos volunteers.
The Weekend is based on:
• A series of talks,
• Discussions,
• Chapel meditations, and
• Creating a Christian community.
For many participants, the Kairos Weekend creates the desire to become a Christian, and for others the desire to continue his/her spiritual growth. As the Kairos Christian community inside a prison grows and begins to gain influence, the incidence of violence decreases.
For more information contact:
Scott Schwarzrock @ (904) 228-2691
more
Time

march 24 (Thursday) - 27 (Sunday)