Who We Are
Calvary Chapel West Jacksonville was formed as a fellowship of believers in the Lordship of Jesus Christ. Our supreme desire is to know Christ and be conformed to His image by the power of the Holy Spirit.
Our History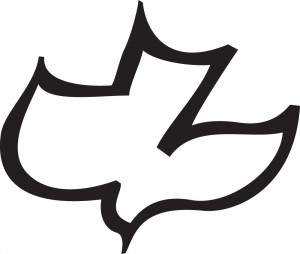 Calvary Chapel is a non-denominational Christian church which began in 1965 in Costa Mesa, California. Calvary Chapel's pastor, Chuck Smith became a leading figure in what has become known as the "Jesus Movement." It has been estimated that in a two-year period in the mid '70s, Calvary Chapel of Costa Mesa had performed well over eight thousand baptisms. During that same period, Calvary Chapel was instrumental in 20,000 conversions to the Christian faith. Today, Calvary Chapel of Costa Mesa, the church which only had twenty-five members, has now established 1700 affiliate Calvary Chapels across the world and is among the world's largest churches with 20,000+ calling it their home church. It is one of the ten largest Protestant churches in the United States. (Click Here to Search for a Calvary Chapel Near You)
Calvary Chapel West Jacksonville is a continuation of the work God has begun in Costa Mesa. After attending and serving at one of the Calvary Chapel affiliate churches,  Calvary Chapel Fort Lauderdale, Pastor Allen and his wife Gigi moved to Jacksonville, Florida, and start a new church plant.
For more information about Calvary Chapel Association please visit https://calvarycca.org
It has been and continues to be our mission as a church, to commit people to the "Word of God's Grace" according to Acts 22:32. For this reason, according to Isaiah 28:13, we place a heavy emphasis in teaching the Word of God verse-by-verse, "precept upon precept, line upon line."